(PHOTO: TOMMY ONLINE, CLICK FOR BIGGER)

TRIST PIKE // OFFICIAL HOMEPAGE

CONTACT
BIOGRAPHY
PROMO MATERIAL
THE BAND MEMBERS
DISCOGRAPHY
GIGS/GIGS PAST
PRESS COVERAGE
QUOTES
PLAYLISTS/MIXTAPES
FAVORITE LINKS

TRIST PIKE CONTACT
BOOKING/INTERVIEWS/WHATEVER Contact THE BAND
FACEBOOK
TWITTER
INSTAGRAM

TRIST PIKE BIOGRAPHY
ENG
Trist Pike (Oslo city Norway) is an "OBSOLETE BEAT"/"HARD-ON DISCO" group who sound like New Order and Black Flag. They have made music, released records, played concerts and angered and puzzled increasingly confused audiences in cities and towns for years. The group members are merited musicians, internationally published authors, humans of influence, recognized persons on the town, acquaintances of scale players, and fuckin' GOOD LOOKIN', TOO.

April 2020 Trist Pike signs to Norwegian label FYSISK FORMAT, in August they release their debut full-length "DEN PROBLEMATISKE DRØMMEN / PATETISK OG PATOLOGISK".

NO
Trist Pike (Oslo) er en "GRØFT DISCO"/"SLUM SYNTH"-gruppe som låter som New Order og Black Flag. Gruppen har laget musikk, gitt ut plater, spilt konserter og vekket harme og forvirring hos stadig mer forskremte publikum i byer og tettsteder i årevis. Gruppemedlemmene er meritterte musikere, internasjonalt publiserte forfattere, mennesker med innflytelse, gjenkjent i bybildet, dus med idoler, og KJEKKE I TILLEGG.

I 2020 signerte Trist Pike hos FYSISK FORMAT, i august slipper de sitt debutalbum "DEN PROBLEMATISKE DRØMMEN / PATETISK OG PATOLOGISK".


TRIST PIKE PROMO MATERIAL
Photo by TOMMY ONLINE
Photo by TOMMY ONLINE
Photo by IDA GØYTIL
Photo by IDA GØYTIL
Photo by IDA GØYTIL
Photo by THYRA DRAGSETH
Photo by VIVIANA VEGA

PLEASE credit the photographer on usage.

"TURIST I EGET LIV" music video
"ØRKENNATTEN RUNDT MEG BLØDDE ELEKTRISK LYS" music video
TRIST PIKE live at "the big jig", Oslo city 2018
"NAKNE DAMER" music video

BULLET POINTS/SELLING POINTS/LAZY PRESS BINGO:

* TRIST PIKE is a NORWEGIAN ROCK DUO
* TRIST PIKE lyrical themes are MENTAL HEALTH, WALKING AROUND IN THE STREET AT NIGHT and NOT EVER GETTING OVER IT
* TRIST PIKE has absolutely NOTHING to do with humor
* TRIST PIKE is has SCHOOLING and EXPERIENCE in the ROCK AND ROLL TRADE
* TRIST PIKE sounds like NEW ORDER and BLACK FLAG
* TRIST PIKE is not a "RETRO" band, they are "LITERALLY FROM THE FUCKING FUTURE"
* TRIST PIKE will SHOW UP ON TIME and PLAY IT LOUD
* TRIST PIKE band members are HANDSOME and INTELLIGENT, they have WRITTEN BOOKS, CREATED RECORDS, CHARMED AUDIENCES and can carry a conversation with fans and critics alike
* TRIST PIKE has a new record out or a new record coming out real soon now

TRIST PIKE THE BAND MEMBERS
Trist Pike consists of THE ONE GUY and THE OTHER GUY.


THE ONE GUY
PLAYS Vocals, lyrics and songs
LIKES Chaos, destruction, death
FAVORITE DRINK Red Bull
FAVORITE BAND SWANS
FAVORITE MOVIE ROBOCOP
TURN-ONS Potato chips, cold soda, communism
TURN-OFFS The crushing burden of existence
INTERNET PRESENCE https://twitter.com/beastie_joyce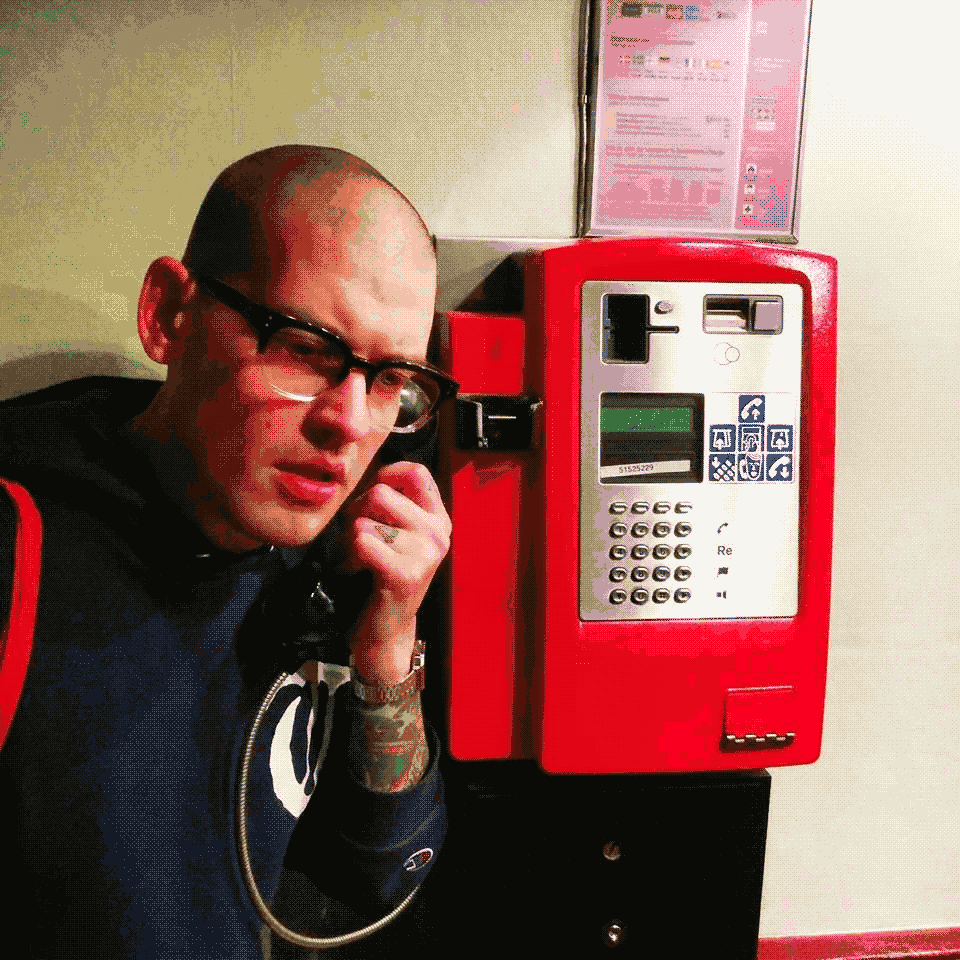 THE OTHER GUY
PLAYS Vocals, lyrics, songs and production
LIKES Cats, walking around in the street, complex scenarios
FAVORITE DRINK San Pellegrino aranciata rossa
FAVORITE BAND BLACK FLAG
FAVORITE MOVIE TORSK PÅ TALLINN
TURN-ONS Shoes, own teeth
TURN-OFFS Winter sports, going overboard on holiday decorations
INTERNET PRESENCE NO

TRIST PIKE DISCOGRAPHY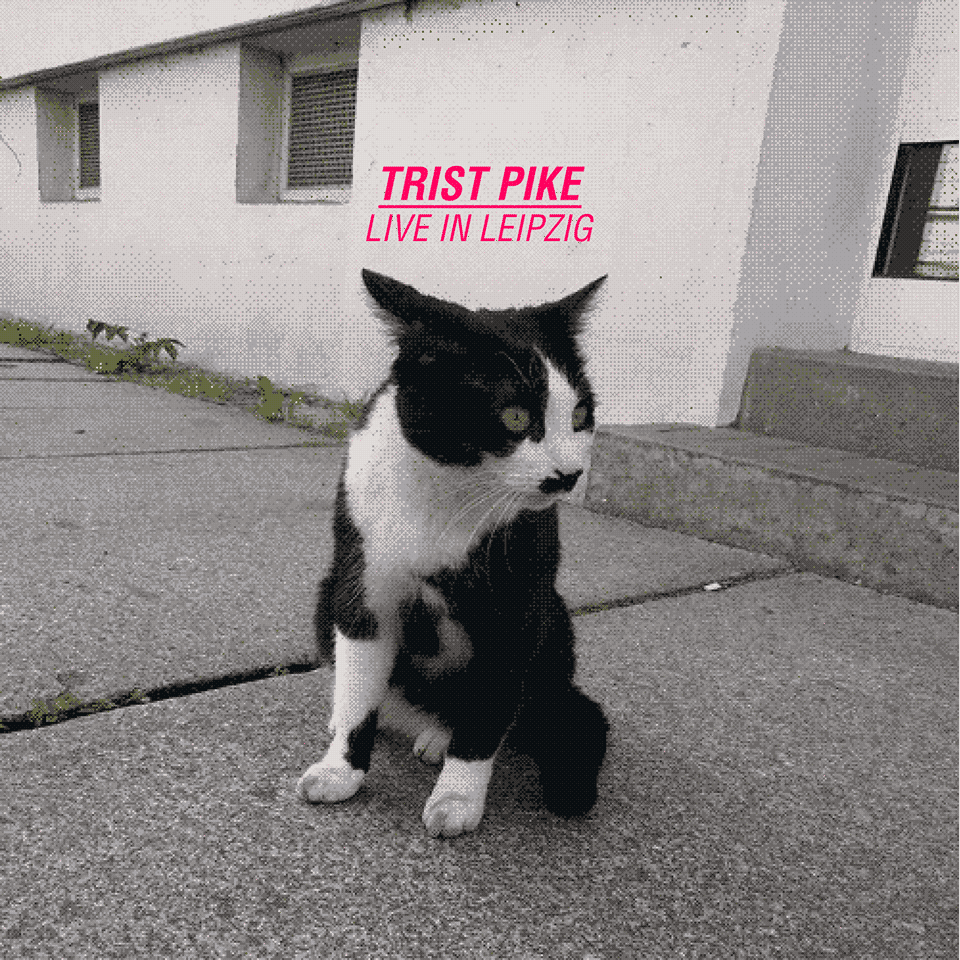 LIVE IN LEIPZIG
RELEASED October 2016 on BANGLES & BRASS RECORDS

1) TURIST I EGET LIV
2) ALLEREDE DØD
3) KNUSTE DRØMMER (DROPOPOP COVER)

HEAR IT SPOTIFY / TIDAL / APPLE MUSIC


DØD OG VED GODT MOT I HOVEDSTADEN
RELEASED February 2017 on BANGLES & BRASS RECORDS

1) EKKO FRA ASFALTEN
2) LIVET ER EN SYKDOM
3) PSYKOSE (RECHTUM IMMORTALIS COVER)

HEAR IT SPOTIFY / TIDAL / APPLE MUSIC


HVER FOR SEG OG GUD MOT ALLE
RELEASED September 2017 on BANGLES & BRASS RECORDS

1) JESUS I BETONG (CORTEX COVER)
2) DEN EKTE MEG
3) ØRKENNATTEN RUNDT MEG BLØDDE ELEKTRISK LYS

HEAR IT SPOTIFY / TIDAL / APPLE MUSIC


DET VAR SÅ MØRKT AT BARKEEPEREN MÅTTE TA FRAM LOMMELYKT FOR Å SE PENGENE VI GA HAM FOR ØLET
RELEASED March 2018 on LETHER MOON

Live set from Oslo city fall 2017

HEAR IT NOPE, not here


NAKNE DAMER
RELEASED April 2020 on FYSISK FORMAT

1) NAKNE DAMER
2) BANNED FROM THE PUBS (PETER AND THE TEST TUBE BABIES COVER)

HEAR IT SPOTIFY / TIDAL / APPLE MUSIC


TURIST I EGET LIV 2020
RELEASED May 2020 on FYSISK FORMAT

1) TURIST I EGET LIV 2020
2) PSYKOSE (RECHTUM IMMORTALIS COVER, live at Revolver, Oslo City, March 4th 2017)

HEAR IT SPOTIFY / TIDAL / APPLE MUSIC


KVINNEHUD
RELEASED July 2020 on FYSISK FORMAT

1) KVINNEHUD
2) EKKO FRA ASFALTEN (Live at Mir, Oslo City, October 14 2017)

HEAR IT SPOTIFY TIDAL APPLE MUSIC


DEN PROBLEMATISKE DRØMMEN / PATETISK OG PATOLOGISK
RELEASED August 14th 2020 on FYSISK FORMAT

1) DESPERASJON VED STENGETID
2) NAKNE DAMER
3) GUIDE TIL EUROPAS NATTELIV
4) INGEN SAVNER MEG I MORGEN
5) KVINNEHUD
6) LIVET ER EN SYKDOM
7) TURIST I EGET LIV
8) DEN EKTE MEG
9) EKKO FRA ASFALTEN



TRIST PIKE GIGS/GIGS PAST
YYYY.MM.DD
2020.08.14 EMANUEL VIGELAND MUSEUM / Oslo / "DEN PROBLEMATISKE DRØMMEN / PATETISK OG PATOLOGISK" release gig
2020.05.15 MIR / Oslo / covid streamin'
2020.02.06 BLÅ / Oslo / w/ BIRU BABY, DOGLOVER95
2020.01.19 SAMFUNDET / Trondheim / Knausfestivalen w/ JOGGEBUKSE
2019.11.01 MISFORNØYELSESBAR / Oslo / w/ ARNFINN NESSET, DUVEL
2019.09.27 VESTRE / Bergen / Vill Vill Vest
2019.06.08 AMATØREN / Oslo / w/ AVIND, DE FREMMEDE, TOR TROLLSTØL
2019.05.16 MIR / Oslo / w/ DJ's EGELAND, VEGA, CERRATO
2018.09.08 ROCKEKLUBBEN I PORSGRUNN / Porsgrunn / w/ DEATHCRUSH
2018.08.18 "CLUB PRIVÉ" / Bergen
2018.08.07 JAEGER / Oslo / Klubbøya/Øyafestivalen / w/ FOAMM, THE SWITCH, DR. ERIK, NECROBUTCHER ++
2018.06.30 COWLEY CLUB / Brighton / w/ POG & FERAL YOUTH
2018.06.28 NEW RIVER STUDIOS / London / Norwegisch Britische Freundschaft / w/ WHALESHARKATTACKS, DIAMAT, JUSTIN PATON
2018.05.05 INGENSTEDS / Oslo / DJ set w/ MOLLY NILSSON & WHALESHARKATTACKS
2018.04.21 REVOLVER / Oslo / DJ set
2018.04.17 JAEGER / Oslo / w/ SOFT AS SNOW
2018.04.13 HVASKJER / Oslo / w/ EMILE THE DUKE
2018.03.16 MISFORNØYELSESBAR / Oslo / 3 years anniversary
2018.03.03 RØØR / Oslo / RØØR:Larm w/ BIANCA STECK, ANDERS JOHNSEN, MARK STEINER & HIS PROBLEMS, MANDALAI LAMAS
2018.01.23 JAEGER / Oslo / DJ set
2018.01.13 "CLUB PRIVÉ" / Bø i Telemark / w/ EMILE THE DUKE
2017.12.26 LAST TRAIN / Oslo / w/ EMILE THE DUKE, ANDO WOLTMANN, HELE FITTA, RAYMOND TEIGEN HAUGER, ODDRUN LILJA
2017.12.02 SALT/NAUSTET / Oslo / w/ EGA LEGIONNAIRE
2017.12.02 KULTURHUSET / Oslo / Indie label marked
2017.11.25 Oslo / Monica's birthday/Svegge's moving bash
2017.11.13 CINEMA NEUF / Oslo / w/ GHOST WORLD (movie)
2017.11.07 JAEGER / Oslo / DJ set
2017.10.14 MIR / Oslo / Isle of You festival
2017.10.06 JOHN DEE / Oslo / w/ SILJA SOL
2017.09.30 VICTORIA / Bergen / w/ ERICK ELLECTRICK & HFG
2017.09.28 TAXI TAKE AWAY / Oslo / w/ BROR WYLLER
2017.08.08 INTERNASJONALEN / Oslo / Klubbøya/Øyafestivalen
2017.08.04 MAKSITAKSI / Oslo / w/ ERICK ELLECTRICK & HIS FANTASY GANG, HYSJ, GASPARD
2017.07.25 JAEGER/ Oslo / w/ WHALESHARKATTACKS, EMILE THE DUKE, ERICK ELLECTRICK & HIS FANTASY GANG
2017.07.16 INDIEFJORD / Bjørke
2017.07.01 KONGSFESTEN / Kongsvinger
2017.06.29 MAKSITAKSI / Oslo / w/ SHOW ME THE BODY, ALI PARANDIAN, SHARKU, LUMI IN THE SKY WITH DIAMONDS
2017.06.28 REVOLVER / Oslo / w/ SHOW ME THE BODY, WHALESHARKATTACKS
2017.06.03 MONO / Oslo / Musikkfest Oslo
2017.06.03 REVOLVER'S GOON BAR / Oslo / Musikkfest Oslo
2017.05.27 Oslo / Svegge's birthday
2017.05.22 ROYAL LOUNGE VIN & CHAMPAGNE BAR / Asker / Peder Kjøs' disputation
2017.05.06 BLÅ / Oslo / w/ PRTLVX
2017.04.30 SYNG / Oslo / w/ WHALESHARKATTACKS
2017.04.30 SLURPEN / Oslo / Træenfestivalen w/ SALONGORKESTERET
2017.03.11 MIR / Oslo
2017.03.04 REVOLVER / Oslo / by:Larm
2017.03.02 KRØSSET / Oslo / by:Larm
2017.02.22 NRK P3 / Oslo / Live on radio
2017.01.27 PERESTROJKA / Oslo / DJ set with LUMI IN THE SKY WITH DIAMONDS
2017.01.17 JAEGER / Oslo / DJ set
2016.12.31 INGENSTEDS / Oslo / w/ VILDE TUV
2016.12.21 MAKSITAKSI / Oslo / w/ WHALESHARKATTACKS, ERICK ELLECTRICK & HIS FANTASY GANG
2016.12.14 REVOLVER / Oslo / Juleball
2016.12.09 PÅFUGLEN / Oslo / NATT&DAG release w/ KENNETH ENGEBRETSEN, live & DJ set
2016.11.26 FOLQUE / Skien / w/ DJ HERR R.
2016.11.17 BETONG / Oslo / w/ SKALLA
2016.11.08 JAEGER / Oslo / DJ set
2016.10.30 REVOLVER / Oslo / w/ HOLLY GOLIGHTLY
2016.10.29 INGENSTEDS / Oslo / w/ MOLLY NILSSON
2016.10.28 ØSTRE / Bergen / Ekko
2016.10.12 VERKSTEDET / Oslo / w/ SALONGORKESTERET
2016.10.13 LAST TRAIN / Oslo / w/ ERICK ELLECTRICK & HIS FANTASY GANG
2016.08.12 MONO / Oslo / Bangles & Brass unofficial Øyanatt w/ DR. KAY & HIS INTERSTELLAR TONE SCIENTISTS, THE ASTROLOGERS
2016.08.12 BIBLIOTEKET / Oslo / Øyafestivalen
2016.08.09 JAEGER / Oslo / Den Gyldne Sprekk, Klubbøya w/ AASEN, VILDE TUV, WHALESHARKATTACKS, HRPS, ERICK ELLECTRICK & HIS FANTASY GANG, DJ's FARAO, ANDO WOLTMANN, TROPICAL CONTACT HIGH, MOLLY KULSETH, LEKKERMANN
2016.05.24 JAEGER / OSLO / Den Gyldne Sprekk, w/ SUCCUBA & DJ's VILDE TUV & BEASTIE JOYCE
2016.05.17 REVOLVER / OSLO / KLUB KNULDRØM, DJ set

Can't see your town, province, neck of the woods, local karaoke bar on the list? Tell your booking agent contact, dodgy fairground caretaker, friend in "the biz" to book the band. We WILL come to your local club.

TRIST PIKE PRESS COVERAGE
TRIST PIKE AT NATT&DAG
TRIST PIKE at FRAMTIDA
TRIST PIKE on RADIO TIDSMASKINEN
TRIST PIKE at NRK P3 RUBEN
TRIST PIKE at DEICHMANS MUSIKKBLOGG
TRIST PIKE at NY MUSIKK HVER DAG

TRIST PIKE QUOTES
"BEST INTERVIEW I'VE EVER READ." - GYLVE FENRIS NAGELL (NEPTUNE TOWERS, VALHALL)

"BEST INTERVIEW I'VE EVER READ." - GYLVE FENRIS NAGELL (NEPTUNE TOWERS, VALHALL) (YES HE SAID IT TWICE ON DIFFERENT OCCASIONS)

"I ONLY LISTEN TO BANDS WITH RECORD DEALS." - HAPPY-TOM THOMAS SELTZER (STRAITJACKET RECORDS)

"THE GREATEST BAND IN THE WORLD." - RAYMOND TEIGEN HAUGER (BEGLOMEG, DEN GYLDNE SPREKK, NORWEGIAN GRAMMY AWARD WINNER)

"NOW THIS IS PUNK ROCK." - SOME DUDE AT THE BAR IN SKIEN, NOV. 2016

TRIST PIKE PLAYLISTS/MIXTAPES
TRIST PIKEs moderne formgrep-spilleliste
Djevelen kommer med penger
TRIST PIKEs TRYNE PÅ ISEN I 2018-kassett
TRIST PIKEs sommerkassett 2016
TRIST PIKEs hundedagerkassett 2016
TRIST PIKEs høstkassett høsten 2016
TRIST PIKEs vinterforbruk 2016-kassett

TRIST PIKE FAVORITE LINKS
Arngren
Rockstar
Darklcyries
Musikkens dag 1992 - Youngstorget Oslo 1992 - Blow Job
A comic about a cat who is lazy and likes to eat lasagna


(PHOTO: VIVIANA VEGA, CLICK FOR BIGGER)